The global healthcare IT market has already surpassed $250 billion and is going to reach approximately $600 billion in 2027.
Medical software is used in any healthcare facility by patients, doctors, and managers. With a high-quality medical solution, it is much easier to manage appointments, store patients' data, issue invoices, manage inventory, and perform other tasks.
But what stands behind the broad term "medical software"? In this article, we will find out what medical software is and how it may be applied in the industry. Moreover, we will dive deeply into the topic and consider major types of medical applications in more detail.
What is medical software?
Medical software may be defined as any solution developed to address the needs of the healthcare industry. This term is often used in relation to medical devices, but still, the majority of software companies and healthcare providers use it in a broader sense, and so do we.
Medical software is used to collect, process, and store data about a patient. But applications for research, communication, simulation, supply chain management, etc. are also often associated with this term.
Most popular types of healthcare software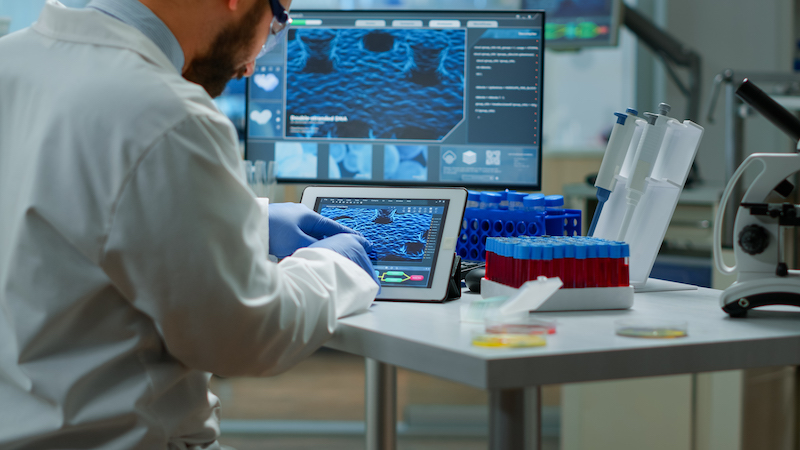 Types of medical software and their functions
There are different types of medical software. The list below is not definitive and may have additions.
Software as a medical device (SaMD)
Software as a medical device is becoming more and more popular due to the rise of IoT, telemedicine, and artificial intelligence in healthcare. Without being actually a part of hardware health devices, SaMD may still be used for various medical purposes. This software helps perform various tasks: diagnosis, treatment planning, image recognition and viewing, and health monitoring. Software as a medical device significantly enhances the quality and speed of healthcare delivery at the same time reducing the costs of services.
Healthcare software-as-a-service (SaaS)
The use of cloud computing in healthcare is forecast to reach $51.9 billion by 2024 thanks to the growing popularity of the SaaS model. Healthcare providers utilize SaaS to increase the availability and versatility of software: a person doesn't need to install it and can run one and the same solution on multiple computers. By offering remote access to information, SaaS eliminates the need for hosted servers. SaaS facilitates collaboration, provides rapid scalability and integration (with no infrastructure required), enables seamless upgrades, and more.
On-premises software
In contrast to SaaS, on-premises software installation means that the healthcare facility should provide hardware on which the solution will be installed. The greatest advantage of on-premises software is that healthcare providers have full control over the data, which is especially critical in providing HIPAA compliant PHI services. However, this comes with ongoing costs for establishing a local IT environment and future hardware upgrades.
Composable software
Composability allows switching and connecting software components. A composable infrastructure eliminates the need for workload-specific environments and provides a flexible set of resources that can be dynamically combined to meet the unique requirements of any solution. It delivers the best possible performance, reduces excessive resourcing, and offers a more flexible and cost-effective data center.
Integration components for healthcare interoperability
Open and pervasive information sharing is the core of the patient-centric approach. EMR/EHR systems, patient portals, and other healthcare solutions are not interconnected and often fail to reach the level of cost-effectiveness and service quality that they are supposed to provide. Therefore, if all systems do not work together, the efficiency of care delivery decreases. This is when healthcare interoperability comes to the stage. Briefly speaking, healthcare interoperability builds an environment for common data usage on a local or national level, enhances care quality, and boosts profits.
For more structured data exchange, healthcare organizations use interoperability standards. One of the most popular standards is FHIR, which utilizes standardized resources for all data elements allowing various information systems to identify and share them.
Basic medical software features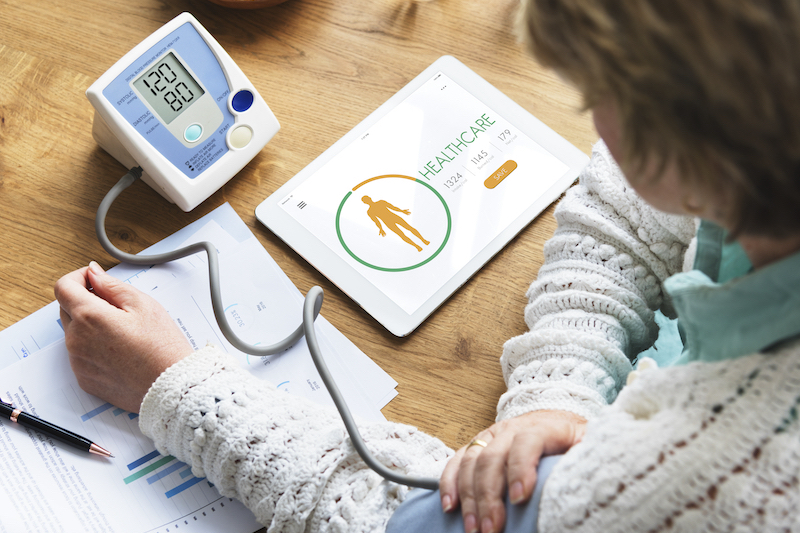 Unique features of HMS, LIMS, EHR software
Hospital management systems (HMS)
HMS is a fully integrated system capable of managing the entire lifecycle of the hospital. With the help of HMS, the medical staff manages appointments, doctors' schedules, hospital wards, laboratories, pharmacies as well as EHR systems for both inpatient and outpatient departments. All the procedures carried out in each department of a hospital, all tests performed and medicines prescribed are tracked thanks to the integrated nature of a hospital management system
Electronic health record systems (EHR)
EHR is a complex system that collects and stores patient data: personal information, medical history (including allergies, procedures, prescriptions), results of laboratory tests, and doctor's recommendations. The access to the system is restricted, but the information may be promptly shared among the involved medical staff for a clearer diagnosis, more accurate treatment, or just clarification of personal information. There are two major types of EHR solutions. The first one is Electronic Medical Record software (EMR) which stores patient data on a specific medical field. ​Although hospitals and larger health enterprises typically use EHRs to provide a comprehensive view of patient care, they may also opt for EMRs to track specific patient data over time and to help create patient-specific health plans. The second type of EHR solutions is Electronic Patient Record software (EPR) which is used by healthcare facilities for internal storage of patient data.
Laboratory information management software (LIMS)
A LIMS is used to manage all functions of a laboratory, including facilities for sample collection, inventory management, accounting functions, and interaction of software with lab equipment. A laboratory information management system ensures full automation, guarantees error-free results, and helps achieve a smooth workflow and perform better quality control. From sample collection to results, samples are tracked by software, meaning that any lab technician knows what to do with the sample at any step of its way, thus avoiding any management issues.
Imaging and visualization systems enable radiologists to process huge numbers of medical images. This software helps to accurately visualize all types of images (CT, PET, MRI, etc.), making it easier to correctly assess the patient's health condition. Such solutions also read and analyze all data formats, including specific DICOM, MINC, TIFF, and more common JPEG, PNG, RAW. Image analysis systems are often accompanied by machine learning technology that can process large numbers of images and allows physicians to focus on issues that require immediate attention.
Telemedicine technology enables online consultations with medical staff via web and mobile applications. Demand for this technology has grown during the COVID-19 pandemic when normal healthcare networks are disrupted and many people are unable to visit healthcare facilities for regular in-person appointments. There appear more and more telemedicine solutions and services on the market that offer rich functionality available within a single platform, for instance, in-app video conferencing, file transfer (test results, documents, images), payment options, and more.
Billing software
Medical billing solutions allow managing claims and invoices, keeping track of all medical bills at a medical facility, and carrying out all financial transactions. Medical billing software may be an integral part of a hospital management system but still a lot of clinics prefer to have it as a standalone solution.
Conclusion
In this article, we defined what medical software means and described its main functions. However, it is worth mentioning that the healthcare industry, due to its size, complexity, and significance, provides ample opportunity for further research and stimulates growth in the field of software development.
Contact us if you are interested in the development of medical software. We have considerable experience in medical software development and a proven track record of successfully implemented projects.